The experience of trauma is very much present in our lives, and the effects of trauma reach far and wide. This leaves traces on our minds and emotions, on our ability to experience joy and intimacy, and even our biology and immune system.
With the continual in-depth studying of trauma through neuroscience, developmental psychopathology, and neuropsychology, it has been possible to identify just how trauma produces physiological, psychological and emotional changes.
These are the changes that lead to reactions and actions such as drug taking, eating disorders, severe anxiety and depression, numbness, dissociation, self-harm, hyper-vigilance, and a general lacking of meaning in life.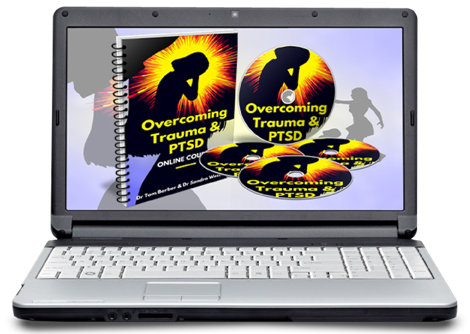 Get Instant Help with Our Online Trauma and PTSD Program
Having taught our Trauma Workshop across the UK and internationally we know that many people are not able to reach one of our venues. However, you can now get help with trauma and PTSD with our online program. With over 30 videos covering nearly 10 hours of video instruction, we will show you a combination of top down and bottom up methods of helping someone stuck in trauma. It will give you the tools to help both adults and children regain control over their past trauma, and transform their physical and mental struggles back to self-mastery.
You will experience a range of ways of working, each able to produce profound changes in someone depending on the particular problem, and the makeup of the individual person.
Find out more and start your online Trauma and PTSD program, which comes with a CPD certificate here.
Dr Tom Barber is a #1 bestselling author, integrative and existential psychotherapist and coach, speaker, and co-founder of Self Help School, and Contemporary College of Therapeutic Studies. His work has spanned over 25 years, in which he has focussed on helping people all over the world to improve their knowledge and understanding of their psychological worlds. Tom regularly delivers courses and lectures in the UK, USA, Canada, Mexico, and across Europe. In addition, he maintains a private therapy and coaching consultancy, and psychotherapy training college from his base in London.